This Just In
North Korea's state news agency has put out some photos of the rocket launch earlier this week that is believed to have put a satellite into orbit.
This image from KCNA shows North Korean leader Kim Jong Un celebrating with troops.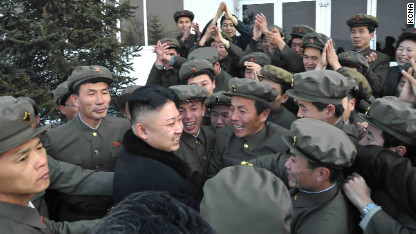 And here's a shot of the launch.