All About Electronic & Gadgets
The marketing intelligence and analysis company IDC has revisited its smartphone market predictions for the following four years. It's become quite a tradition for IDC to post different numbers in each report, which serves to show just how impossible task it is trying to achieve, predicting a market as dynamic as this one.
Nevertheless, the company suggests that Anrdoid will lose some of its market share and will slip from this year's 68.3% to 63.8% in 2016. IDC believes that despite the slide, Google's mobile OS will continue to be the market leader thanks to various low-end and mid-range offerings from LG, Sony, and Samsung.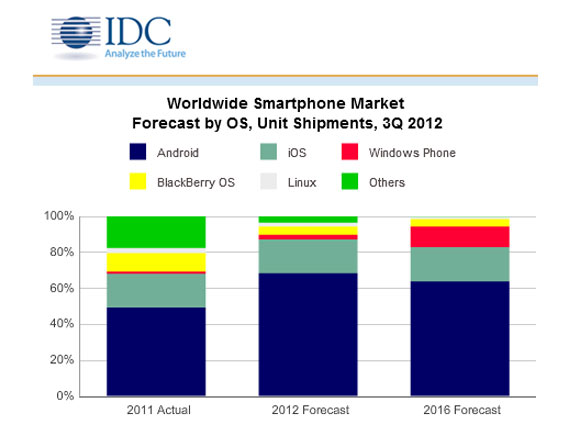 IDC's previous predictions that Windows Phone will overtake iOS by 2016 have been altered and now Microsoft's smartphone OS is predicted to take just 11.4% of the market (as opposed to 19.1% from six months ago). HTC and Nokia are going to drive the OS…
View original post 205 more words